Zynstra does NOT install Windows updates onto the Custom VMs (ZAPPs). It is the partners responsibility to ensure that the Application Servers are kept upto date with Windows updates/patches.
(Zynstra DOES install Windows Updates onto the Zynstra managed Virtual Machines - ZDC, ZFILEMGR3, ZMAIL etc)
We recommend you enable Automatic Windows Updates onto your Application Servers.
To get started, Open Control Panel, click on System and Security. Select Turn automatic updating on or off under Windows Update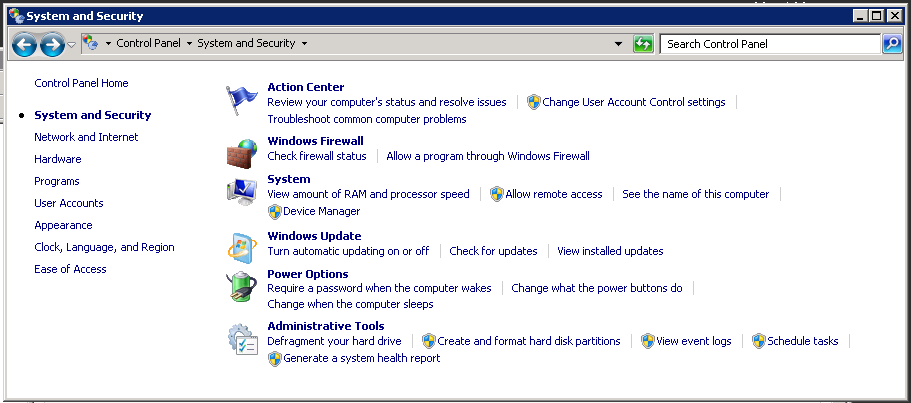 Select the option to Install updates automatically (recommended)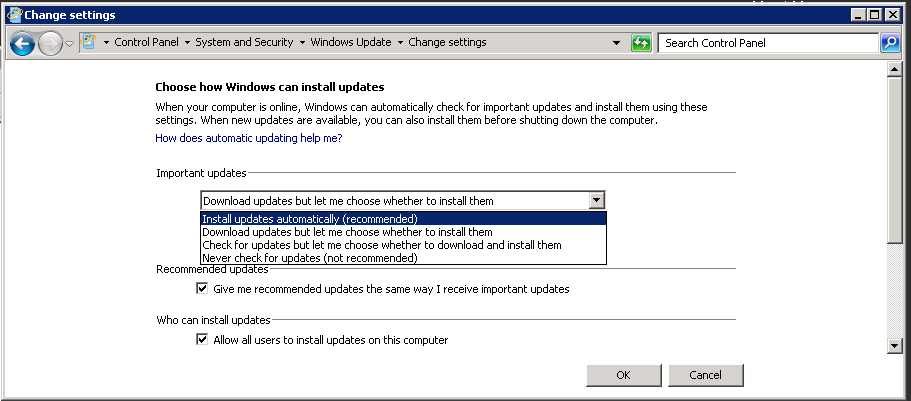 Next you can select the day and time when the updates are installed. Bear in mind that some updates require a system restart.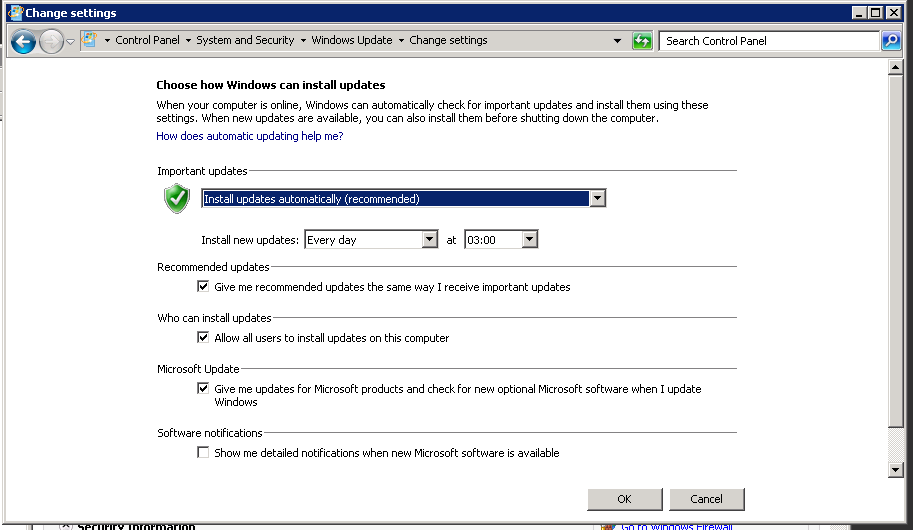 Finally click on the OK button.
The Windows updates will now be automatically installed on the day and time you chose.